Our pastors love the Lord, the Word of God, the people of Emmaus Road Church, and the city of Sioux Falls.
GREG DIRNBERGER | Senior Pastor
Greg is the senior pastor of Emmaus Road Church and is responsible for preaching, overseeing the pastoral team, and developing leaders. He grew up in Minnesota and has been a pastor 38 years, serving churches in Hawaii, Minnesota, and South Dakota. Greg received his MDiv from Bethel Seminary (St. Paul, MN) and a DMin from Gordon-Conwell Seminary (Charlotte, NC). He loves mountains, the ocean, music, fishing, and reading. Greg and his wife Laurie have been married for 40 years, have three married sons, and four grandchildren.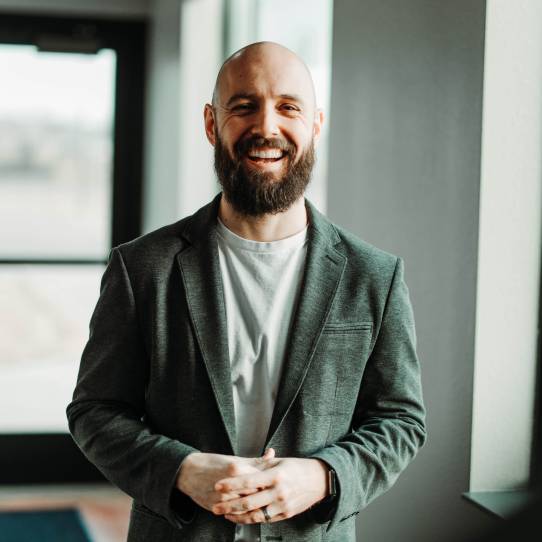 Ryan serves as a pastor at Emmaus Road Church in Sioux Falls, where he preaches, teaches, and offers Biblical counseling. Before moving into full-time pastoral ministry, Ryan taught high school Bible for 8 years. And before all of that, he spent a few years in youth ministry, earned a degree in international business, ran a couple of marathons, lived in Mexico, traveled the world, and got his private pilot certificate. Ryan is an ACBC-certified Biblical counselor and has an MDiv from Sioux Falls Seminary. He enjoys watching and playing sports, dabbling in woodworking and meat smoking, and reading, but his greatest joy is being a husband to Barbara and a father to their children, four living and one buried in hope of resurrection.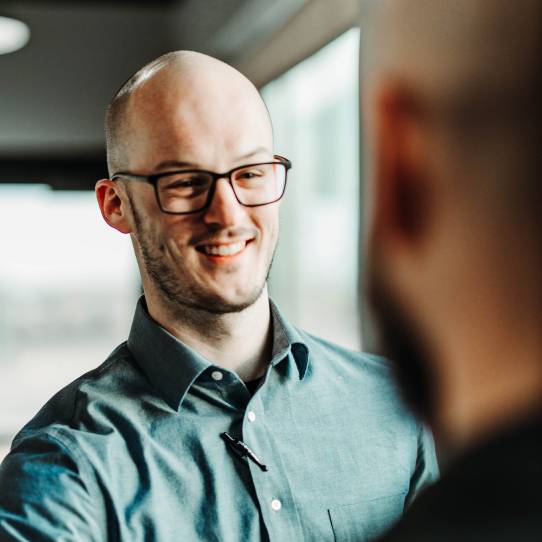 Logan has served as a pastor at Emmaus Road Church since being ordained in 2019. He works in the financial services industry, where he has worked since graduating with a business degree from the University of Nebraska-Lincoln in 2014. After getting married in early 2015, he and his wife, Zoie, moved back to Sioux Falls where Logan was born and raised. The Lord has blessed their family with 4 children who keep them on their toes! In his free time, he loves spending time with his family, reading, being loud on the basketball court and softball field, watching sports (Go Big Red!), and hunting with his dad and brothers. He also serves on the board of a small classical Christian school in town.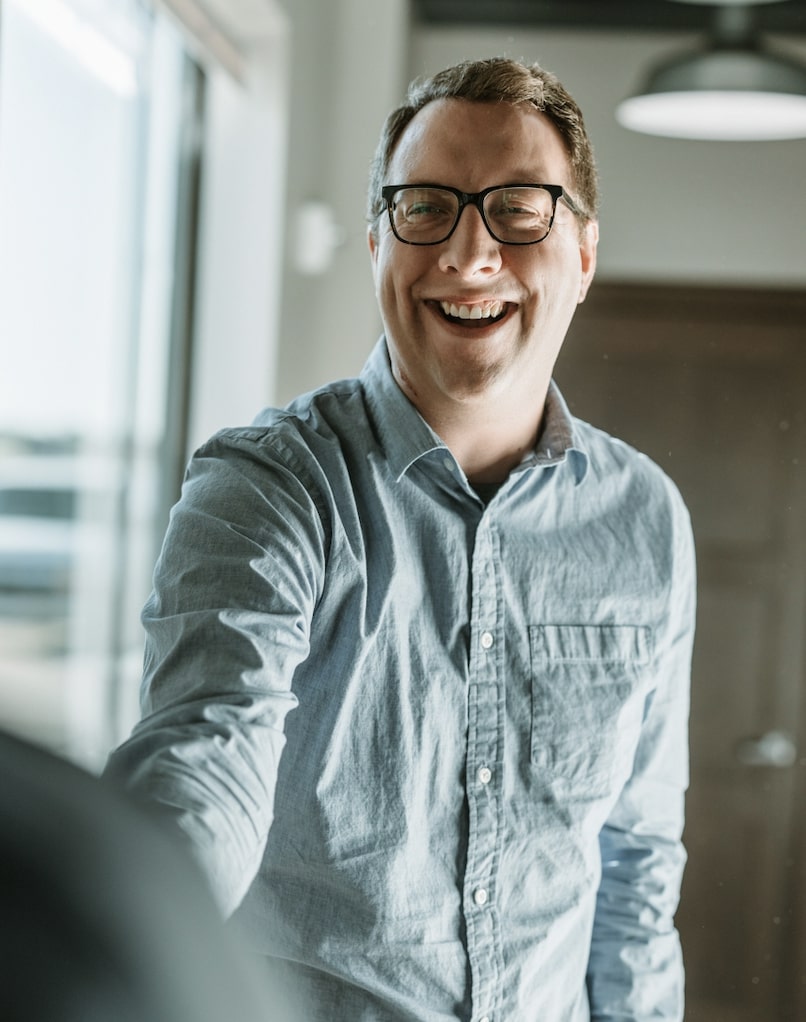 Matt serves as a pastor at Emmaus Road Church, having been ordained in June 2023. HIs responsibilities include preaching, teaching, and leading the Emmaus Road Kids team. Matt was born and raised in Sioux Falls, met his wife Jami at the University of Northwestern in St. Paul, got married and moved back to Sioux Falls where he taught high school Bible for 4 years. In 2018, they moved to South Carolina near Jami's family. Feeling called to pastoral ministry, the Groens moved to Louisville, KY in 2021 to attend the Sovereign Grace Pastors College. They returned to Sioux Falls in June of 2022, where Matt now serves as a vocational elder at Emmaus Road. Matt enjoys reading and golfing, and is a long-suffering but diehard Tottenham Hotspur supporter. Matt and Jami have three kids.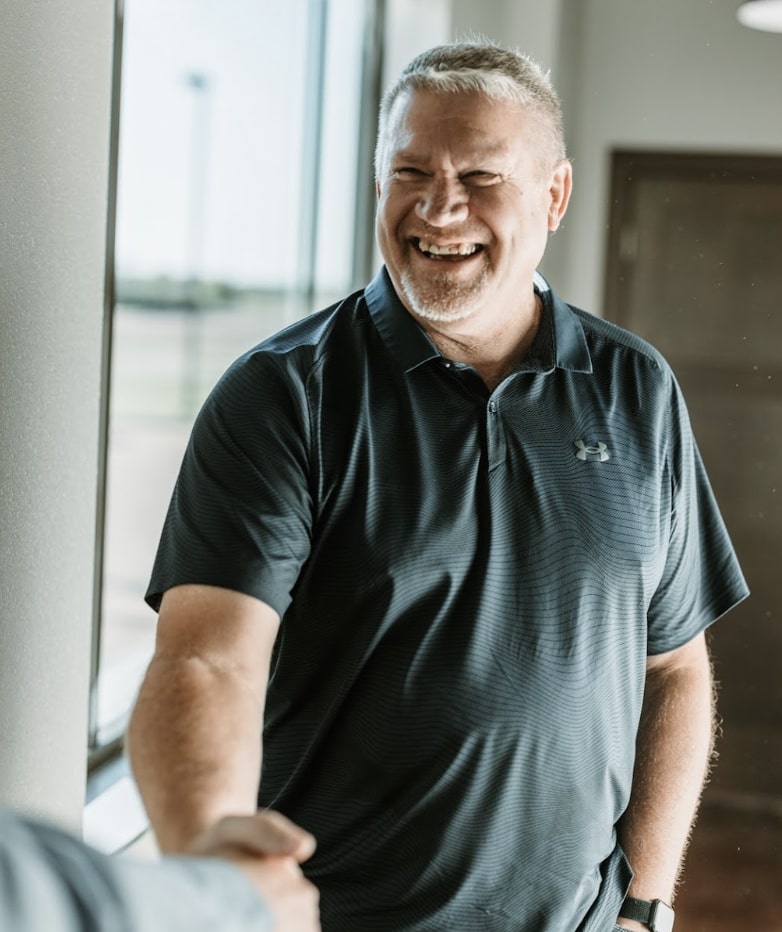 Loren was ordained as a bi-vocational elder at Emmaus Road Church in 2022. He has over 35 years of business experience primarily as a Chief Financial Officer for small, privately held businesses. He met his high school sweetheart, Tammy, in 1979, they were married in 1984 and have been together since then. They moved from the Illinois Quad Cities in 2011 when they made Sioux Falls their home. God has blessed them with 4 children and their spouses who are all following the Lord. So far they have 7 grandchildren and trust there will be more on the way! Loren enjoys reading, golfing, playing pickleball, and being a Bears fan in a land infected with Vikings fans. Most of all, he enjoys being Boppa and Dad to his family.
Our pastoral residents, deacons, and administrative staff are instrumental in carrying out the mission of our church.
Pastoral Resident, Music Team
Explore Emmaus Road Church
What's your next step? Learn more, start planning your visit, or get directions!
What we believe about the Bible instructs everything that we value as a church.
Discover the ways you can connect and grow here at Emmaus Road.
Take the next step by learning what you can expect on a Sunday morning.